Our goal is for 'Stacked Group' to be synonymous with quality results. We know that delivering exceptional results on any project depends on delivering resources on time. A complement to our mining services, we are happy to announce the launch of Stacked Logistics.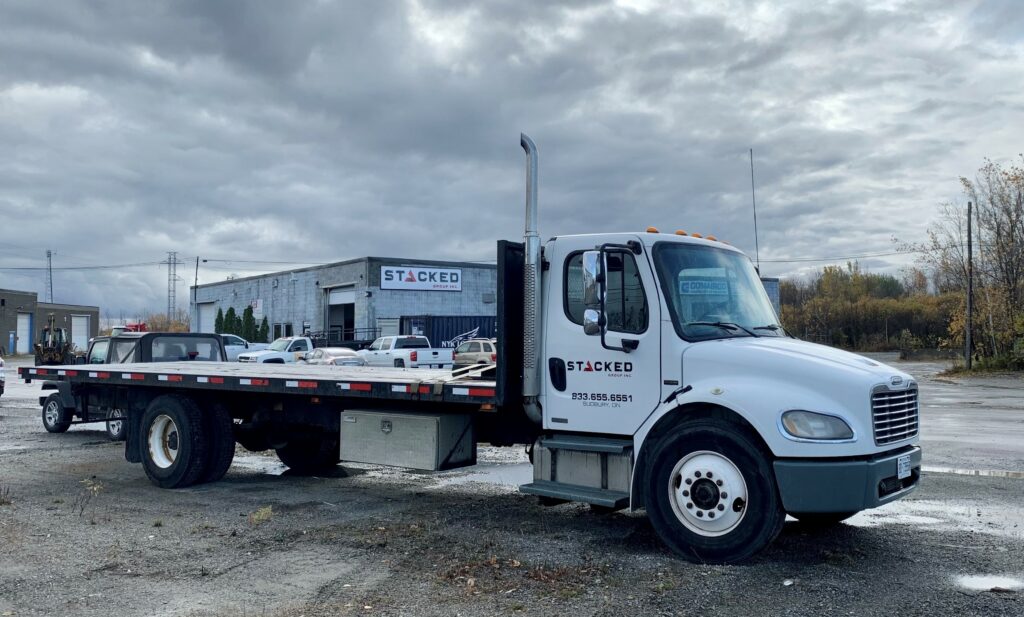 Stacked Logistics offers delivery service to keep your operations running smoothly.
From building materials to equipment, Stacked Logistics' fleet includes trucks ranging from single axle tilt & load (14 ft) to flat beds (up to 26 ft) and tandem axle tilt & load (up to 28 ft). We offer competitive rates and are available 24/7 for time sensitive deliveries.
To schedule or for more information, call Ashley at 833-655-6551 or email logistics@stackedgroup.com.