Stacked Group Inc. owners Aaron Lambert and Steve Doucette geared up last week to complete the rock wall inspection and scaling of the Vale Chasm at Dynamic Earth.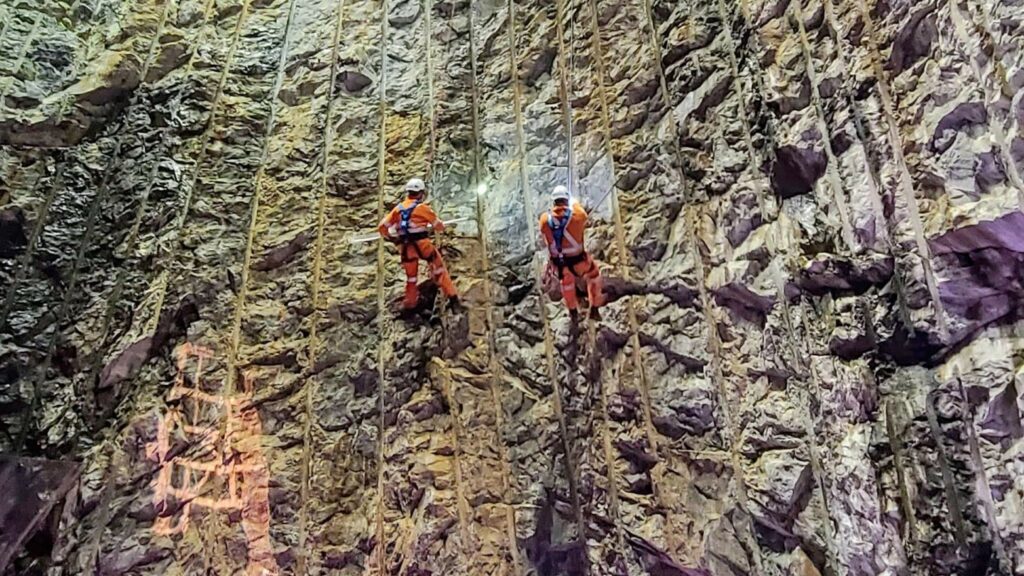 Stacked Group Inc. is Sudbury's newest mining contractor, and despite busily preparing for several other mining projects, they wanted to take the time to engage with Dynamic Earth. Recognizing the facility as a place where families and tourists can go to learn about Sudbury's mining culture, history and get a 'real feel' for what life underground looks like for thousands of miners in the Sudbury area, Stacked Group Inc. felt it was important to share their services to help provide a safe visitor experience.
Both the Lambert and Doucette families have enjoyed the activities at Dynamic Earth and the Stacked Group Inc. owners were excited to have the opportunity to be a part of the history of one of Sudbury's mining landmarks.
Stacked Group Inc. is a newly-established mining contractor in the Sudbury region. The company has been developed through a love for mining and a desire to collaborate with the local mining community, all while supporting community engagement.